The congregation at FOCUS is currently partnered with some great folks who are helping support and encourage people in their recovery journey.
If you are planning to attend a meeting for the first time, look for the entrance with the set of glass doors that has the large black awning covering it. The awning has "FOCUS Wesleyan Church" written on it with white lettering.
Please also note that each group is open to welcoming newcomers.
There is a Narcotics Anonymous group that is meeting three times per week on-site at the Church's location.
"Courage to Change"
This NA group is currently meeting Mondays, Wednesdays and Fridays 7-8 PM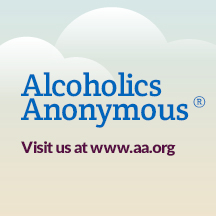 There is a Alcoholics Anonymous group that is meeting twice each week on-site at the Church's location.
This AA Group is meeting Tuesdays and Thursdays 7-8 PM
*Alcoholics Anonymous World Services, Inc. has not approved, endorsed, or reviewed this website, nor is it affiliated with it, and the ability to link to A.A.'s site does not imply otherwise.