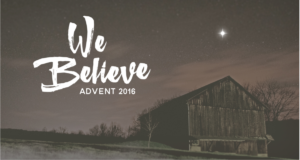 Have you ever felt threatened or intimidated by someone younger than you? In Matthew's Gospel account, we gain a perspective of the Great King Herod and his strong feelings of the possibility of a new King of the Jews being born. How ridiculous that a Great King in all of his power and splendor would be so threatened by a baby. Yet when the news from Eastern foreigners came to Herod seeking to locate and worship this child, Herod was "all shook up" over the news.
In great contrast to Herod's feelings towards the recently born king of the Jews, we witness from Matthew's account that the Magi travel a tremendous distance, sacrificing great personal expense, just to see and worship the king. When they find Jesus, their reaction can be simplified in the following order; A) They entered B) They bowed C) They gave D)They worshiped E) They responded with obedience. What is your response to meeting Jesus Christ? We would love nothing more than for you to know Jesus as your personal Savior this Christmas. Please take a moment to download the teaching notes, and listen to this sermon by Pastor Anton. We hope and trust that the Lord will meet with you, and our prayer is that you will be open and obedient to His calling on your life.
Merry Christmas from the FOCUS Church family to you and yours!